Pennsylvania Court Decision Limits Unjust Enrichment Claims for Subcontractors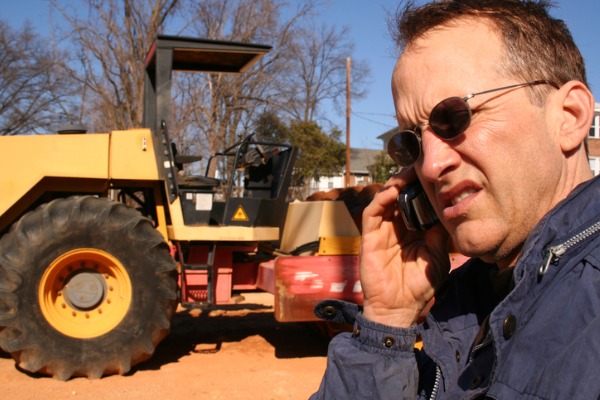 It is not uncommon, especially in today's economy, for a subcontractor to perform work on a project but not get paid. Under Pennsylvania law, there are several courses of action a subcontractor can take to recover payment. One option is for a subcontractor to seek payment directly from the general contractor under a breach of contract claim. When bringing such a claim, it is important to remember that, even if successful, a subcontractor may not be able to recover payment for many reasons, including bankruptcy or non-payment from the project owner. Accordingly, it is wise for a subcontractor to seek other avenues for payment, such as filing a mechanic's lien against the project or asserting an unjust enrichment claim against the owner and possibly even the project lender.
Valid mechanic's liens ensure that a contractor has a secured interest in the property where the work was performed, whereas a successful unjust enrichment claim allows a contractor to obtain payment from a third party, such as an owner or lender, when that third party benefits from the work performed under the contract.
In order for an unjust enrichment claim to be successful, a subcontractor must prove:
That there was an enrichment, i.e., a benefit conferred by the claimant, and
That an injustice will result if the claimant is denied recovery for the enrichment
A recent Pennsylvania Superior Court decision has further defined and clarified the requirements of an unjust enrichment claim, and in doing so, has severely limited the situations in which a subcontractor can recover payment from an owner or lender.
Ira G. Steffy & Son Inc. v. Citizens Bank of Pennsylvania
In the Steffy case, Citizens Bank entered into a construction loan agreement (Loan Agreement) in which it agreed to lend $35 million to an owner for the construction of a warehouse in Lehigh County, Pennsylvania. As part of the Loan Agreement, the owner mortgaged the property to Citizens. The owner hired a general contractor, who in turn hired Ira G. Steffy & Son, Inc. (Steffy) to perform structural metal work for payment of $300,000. Steffy completed its work pursuant to the subcontract, but the general contractor failed to pay Steffy for its work.
Shortly thereafter, Citizens declared the owner in default of the Loan Agreement and commenced foreclosure on the property. With both the owner and general contractor strapped for cash, and Citizens holding a mortgage on the property that would have priority over a mechanic's lien, Steffy's only realistic chance for recovery was to bring a claim for unjust enrichment against Citizens. Steffy initiated a lawsuit against Citizens, demanding payment of the subcontract balance on the basis that Citizens would be unjustly enriched if it were able to seize the property through foreclosure without paying Steffy the fair and reasonable value of its work.
The Superior Court denied Steffy's unjust enrichment claim. Even if Steffy could successfully prove that it conferred a benefit without payment, the Court determined that this would not be sufficient to prevail on its claim against Citizens. Interpreting and expanding prior Pennsylvania case law, the Court required Steffy to also prove that it had a contractual relationship with Citizens, or that Citizens misled Steffy in some way. Specifically, the Court found that the Loan Agreement did not create the requisite contractual relationship between Citizens and Steffy because the Loan Agreement only allowed, but did not require, Citizens to pay subcontractors directly for their work.
The Court also disagreed with Steffy's argument that it was misled by Citizens. Steffy argued that by entering into the Loan Agreement and recording the mortgage on the property, Citizens represented that there would be funds up to $35 million available to contractors to complete the construction. The Court disagreed, stating that the Loan Agreement and mortgage did not amount to positive guarantees that funds would be released by the lender, and therefore Citizens did not mislead Steffy.
Lessons Learned From the Steffy Case
The Court's ruling in the Steffy case makes it more difficult for a subcontractor to recover payments from a third party such as an owner or lender. The Court made it clear that it is not enough for a subcontractor to simply prove that it was not paid for a benefit conferred. A subcontractor bringing an unjust enrichment claim now also faces the daunting task of proving that the owner or lender either misled it or acted in someway that created the requisite "contractual relationship." This case highlights how important it is for a contractor or subcontractor to properly preserve their mechanic's lien rights, and if possible obtain a "set aside" letter from the lender prior to entering into its contract.
Preservation of Mechanic's Lien Rights
The restrictions to recovery on an unjust enrichment claim that were clarified in the Steffy decision make it more important than ever that contractors and subcontractors do everything they can to preserve their mechanic's lien rights to insure there is an alternative "pocket" for payment. But even with a perfected mechanic's lien, a contractor or subcontractor can find itself with little or no recourse, especially in situations where other mortgage or lien holders have priority.
Obtain a "Set Aside" Letter Prior to Entering the Contract
Lastly, the Steffy case highlights the importance of obtaining a "set aside" letter from the lender prior to entering into a contract. When available, these letters contain a promise, from the lender to the contractor, that the lender will set aside a specific amount of funds, usually equal to the contract amount, out of the total amount being lent for the project, which will be paid to the contractor for the performance of its work on the project. A set aside letter can create the necessary contractual relationship between the lender and the contractor and provide that additional avenue for the recovery of payment. Had Steffy obtained such a letter from Citizens, its unjust enrichment claim may have been successful.